Video Testimonials
Add Video Testimonials to Your Website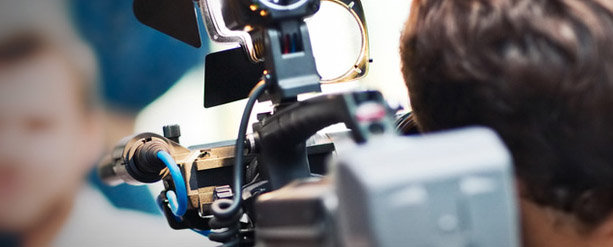 View our Video Testimonials Portfolio


NJ & NY Client Testimonial Videos
You may know your business inside and out, but you could never be as convincing to a would-be customer as a happy and satisfied customer can. Happy customers are your best sales people.
Capturing video testimonials for your website adds authenticity, credibility and personality. Visitors to your site can get a glimpse of the types of people using your services and/or buying your products. Visitors are more likely to identify with these people and therefore increasing the likelihood they, too, will become a customer. Written testimonials simply do not compare to the impact of video testimonials.
Leverage your happy customers experience by letting them share it on your website. Even when you are NOT working, a video testimonial is – available 24 hours a day, 7 days a week.
Forrester Research reported that "adding a video to your website makes your site 6 times more likely to convert a visitor to a paying customer." Now, imagine that the videos on your site were of happy, satisfied customers.
Before video became popular, website developers wrote exhaustive copy that, to be honest, seldom gets read, but website owners did it anyway. Good copy is still very important but don't underestimate the value in adding video. "Website visitors are 4 times more likely to watch videos than anything else." (Source: Spotreels.com Global Study).
• We videotape your customers telling their positive experiences with your product or service.
• We shoot video ANYWHERE – we travel to your location or to your customers.
• Our videos are PROVEN EFFECTIVE to build credibility, visibility, and sales.
• 100% TURNKEY SERVICE – we handle EVERYTHING. Fast, efficient and affordably.
• We edit your video – we add graphics, voice over and music to your video.